When people think of Blues the first things that normally come to mind are the 1950s and 1960s, blues musicians. Acts like Muddy Waters, Howlin' Wolf, B.B. King, John Lee Hooker, and many other artists alike from that period.
What most people do not realize though is that there was a whole era of Blues from pre-1940s known as Pre-War Blues. Notable artists from this era are artists like Robert Johnson, Son House, Leadbelly, Mississippi John Hurt, and many more influential musicians.
While many Pre-War Blues musicians still are considered some of the greatest musicians of all time, many of them were forgotten. This is due to the vast amount of recordings made in the early 20th century and the rarity of the records due to them being scarce in numbers. This caused a cult-like following to re-discover many of these forgotten recordings and find artists like Texas Alexander.
Early Life
Texas "Alger" Alexander was born in 1900 in the small town of Jewett, Texas, located between Houston and Dallas, where he gained his musical ability to sing on the streets and in church. This gained him a reputation as he performed in bars and on the streets throughout the state. He developed a unique brazen tenor voice and hollering style reminiscent of field singing that was popular amongst slaves matched with a freeform style making him a challenge to accompany.
Sometime in 1919 or 1920, he was sent to a prison farm for attempting to murder a woman. He would work in the fields during the day and at night be a cook for the family who ran the farm and would lead him to freedom. One night he heard the family singing along and asked if he could join them and they agreed. Impressed by his voice they asked him to sing a song for them. Dazzled by his voice they began to invite him to sing when guests were over and soon started taking him to church and socials to sing. Then one night he broke down and started to sing about how hard it was for him on the farm. Moved by this they gave him a pardon before his sentence was up making him a free man.
Early Recordings & Career
Soon after his freedom in 1927, he relocated to Dallas and soon after had started gaining recognition with his singing in bars and on the streets where he supposedly worked with Blues giant Blind Lemon Jefferson. Soon after this, he caught the attention of Boogie-Woogie Pianist Sammy Price. He would soon start his first recording session but first was needed to be taught how to sing on tempo. Unlike most musicians, at the time Alger did not play any instruments and sang at the pace he worked at making him a unique musician in the booming Texas Blues scene.
Starting his first sessions in August of 1927 with OKeh Records he was accompanied by guitarist Lonnie Johnson a pioneer of jazz guitar. With his difficult singing and odd timing Lonnie said in an interview once:
"He was a very difficult singer to accompany; he was liable to jump a bar, or five bars, or anything. You just had to be a fast thinker to play for Texas Alexander. When you been out there with him you done nine days work in one! Believe me, brother, he was hard to play for. He would jump–jump keys, anything. You just have to watch him, that's all."
This prompted a very unique sound that was unheard in most Blues music at the time. With Alger's moaning and hollering tenor singing and Lonnies' jazz playing this created a unique sound with little chords being played and more soloing due to Texas Alexanders singing. A great example of this type of playing is set in the track Blue Devil Blues. A fantastic song about the devil stealing women from married men. Another notable song of this era is Levee Camp Moan Blues. A song telling the tale of a man who was falsely accused of murder and sent to the Levee to work.
He would soon go on to record many sessions with Lonnie Johnson and reoccurring accompanying guitarist Eddie Lang (also known as Blind Willie Dunn) another Jazz guitar pioneer known for being the father of Jazz guitar and King Oliver a cornet player and another Jazz pioneer and mentor to renowned Jazz musician Louis Armstrong. These artists can be heard on the sides Work Ox Blues, 'Frisco Train Blues, and The Risin' Sun are some of the finest recordings arranged with Texas Alexander.
Texas Alexander also worked with many Blues giants of the early 20th century. Having done a session with the Mississippi Sheiks, Sam Chapman, Bo Carter, and Little Hat Jones and working with his cousin Sam Hopkins (widely known as Lightnin' Hopkins.) Songs like Frost Texas Tornado Blues (a song about the Frost, Texas Tornado disaster that took the lives of 60 people) and Texas Troublesome Blues highlight the unique sound of The Mississippi Sheiks Country Blues and Alger's voice.
The sessions of Little Hat Jones should not go unlooked as well with having notable tracks like Ninety-Eight Degree Blues, Gold Tooth Blues, and Double Crossing Blues. These tracks, in essence, draw out the sound of Texas Blues at the time.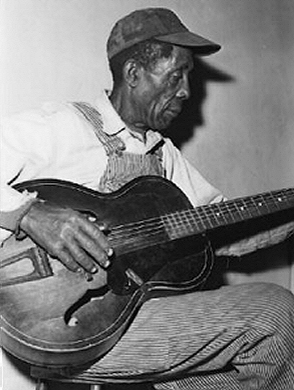 After Career & Later Life
Texas Alexander would go on to have a fruitful career from 1927 to 1934 and had his last sessions with unknown session musicians labeled as his Six Black Tams and other unnamed musicians. Texas Alexander then fell into obscurity after this and played with J.T. "Funny Paper" Smithe (also known as the original Howlin' Wolf) and guitarist Lowell Fulson between 1935 to 1939. Texas Alexander then claimed in 1939 he was sent to prison but had sung himself out furthermore, Lowell Fulson said this about him:
"I married like in May of 1939, and Texas Alexander come through there like in the fall of that year, when they pull the harvest in cotton, and I left. …I toured with him and Bessie Smith just out of Oklahoma and down in Texas. …Yeah, he had some voice."
Soon after this, he was reportedly sent to jail for a 3rd time sometime in either 1940 to 1945 or 1942/1943 for killing or attempting to kill his wife in Paris, Texas. Though these claims cannot be backed up due to their being no records of him being sent to prison or there ever being a prison in Paris, Texas. After this time he would soon emerge in a Post-War Blues scene in 1950 and record a final slide before his untimely death in 1954 from syphilis. The two slides are the famous song Crossroads and Bottom Blues two electrifying songs that make you wonder what could have been if he made more music in this era.
Final Thoughts & Reflections
After this recording session, he fell ill with syphilis and it took his life in 1954. He would go on to be forgotten and gain some attention within the 60s blues revival but was not really well noted. Texas Alexander should be considered one of the most unique Blues musicians of the time due to his work in a variety of genres with Jazz musicians, Blues Musicians, and even Piano Blues Musicians. Another overlooked fact of him is the lyrics he sang. With his powerful tenor voice and a deep moan he sang the tales of his and many other lives people lived songs like Levee Camp Moan Blues have deep lyrics of personal sadness like:
Mmmm,mmmm,mmm
Lord, they accused me of murder, murder, murder, I haven't harmed a man
Lord, they accused me of murder, I haven't harmed a man
Oh, they have accused me of murder and I haven't harmed a man.
Mmmm, they have 'cused me of forgery and uhh I can't write my name
Lord, they have accused me of forgery and I can't write my name.
or the song Penitentiary Blues that talks about life in the penitentiary and a man named Bud Russell. A notorious man who took over 115,000 convicts to the state prison.
If I had-a listened, Mama, when you was tellin' me these things, I wouldn't have to worry with these old rusted chains.
I wonder what's the matter with poor Annie Lee?
Lord, the Captain whupped here and she ain't been seen
Mmmmm, mmmmmmm
Lord, the Captain whupped her and she ain't been seen.
Oh, if it hadn't've been for the red mule's head
Lord, the Captain'd killed ol' Annie dead
Mmmmmm, mmmmmmmm
Lord, the Captain killed ol' Annie dead.
If you get buggy want to see Red River red
Lord, Bud Russell will take you and you won't be dead
Mmmmm, mmmmmm
Lord, Bud Russell will take you and you won't be dead.

Texas Alexander has gained a reputation in recent years by having many re-issues through labels like Matchbox Records, Document Records, and a recent remaster of every recording he ever made from JSP Records. Made in 2017 this newly remastered re-issues is available on every major streaming service giving you access to what would be a rare sight 20+ years ago. I highly recommend this compilation!
Sources
D'Souza, Ajay. "Big Road Blues Show 5/14/17: Texas Troublesome Blues – Texas Alexander & Friends." Big Road Blues, 14 May 2017, sundayblues.org/?p=12738.
D'Souza, Ajay. "Texas Alexander." Big Road Blues, sundayblues.org/?tag=texas-alexander.
Oliver, Paul, et al. The Blues Come to Texas: Paul Oliver and Mack McCormick's Unfinished Book. Texas AetM University Press, 2019.
"TEXAS ALEXANDER." All About Blues Music, 26 Apr. 2015, www.allaboutbluesmusic.com/texas-alexander/.
Wirz, Stefan. "Illustrated Texas Alexander's Recordings and Appearances." Illustrated 'Texas' Alexander Discography, www.wirz.de/music/alexande.htm.