As most readers of the blog know (If there are any), we listen to a lot of music in 1 month. Some of those projects are on constant rotation in that period. So I decided to write an article on the musical projects I've been listening to that you might like!

Dave Bixby – Ode To Quetzalcoatl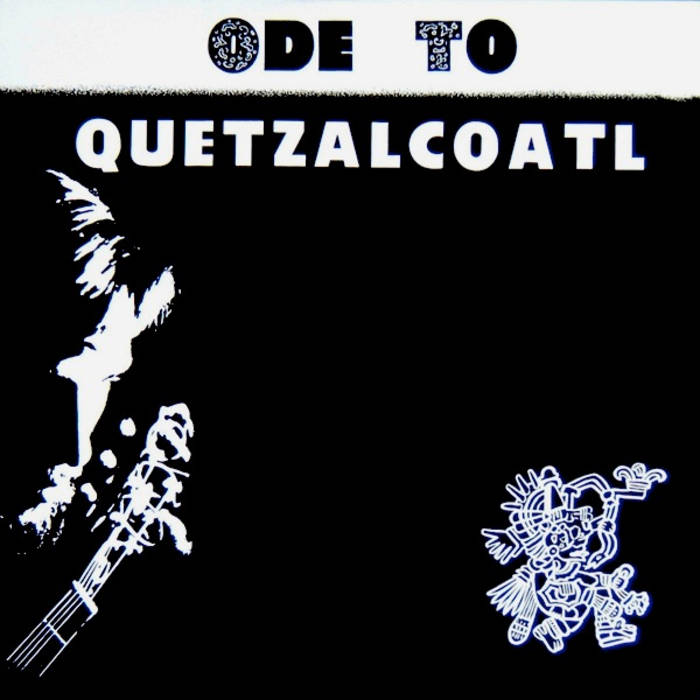 I first caught wind of Dave Bixby's album, Ode To Quetzalcoatl, from a short YouTube documentary by Far Off Sounds. It told the very fascinating story of how Dave Bixby came to record this wonderful album. In the late 60s, Bixby had done so many LSD trips that he burned out. He briefly went out of his mind and got to the point where he could not speak properly or recognize anyone.

Bixby was finally brought back to his senses when he befriended a spiritualist by the name of Don DeGraff, who claimed to have spiritual revelations. With some friends, Bixby and DeGraff began to hold prayer meetings. These prayer meetings helped Bixby come to terms with his past acid burnouts. The cult had helped him to during the serious parts of his burnout, which then led him to be inspired to write his album Ode To Quetzalcoatl. With his music and Don's words, Don formed a cult known as The Group. The album was recorded in Don's house as a promotion for the cult, helping The Group to grow in size. At the height of its notoriety, it had over 3000 members and sold products for Amway. By the time the mid-70s rolled around, it had become too much for Bixby and he had the courage to leave the group.
This album has a unique thing to it where once you listen to it you open up to it, can feel what he's singing, hear his loneliness and sadness. This whole album is one of the greatest forgotten albums ever and has a powerful thing about it that makes it unique, unlike any other album I've come across in my search for music. If you have to check out any of the albums on this list, make sure this is the first one you do.
F. J. McMahon – Spirit of the Golden Juice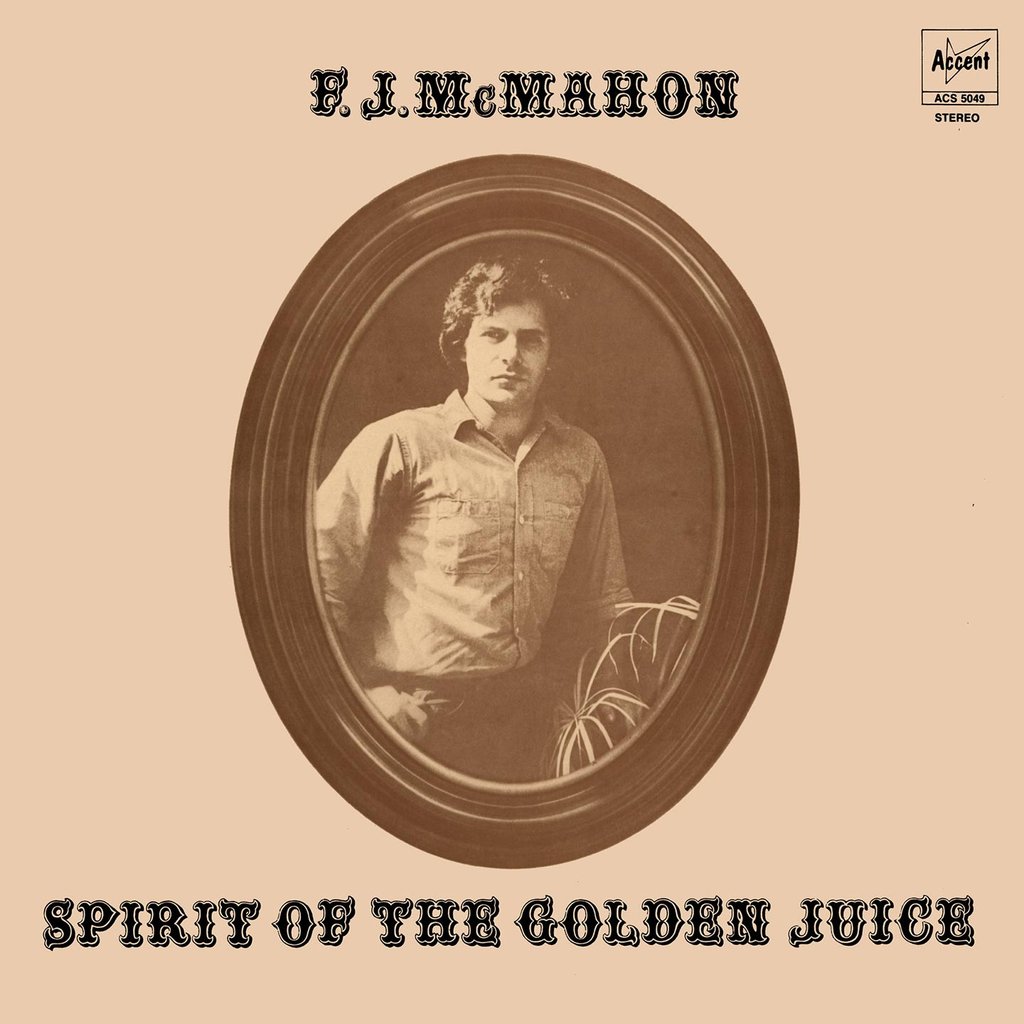 While we're still on the subject of Folk Music, F. J. McMahon's Spirit of the Golden Juice is another Fantastic Loner Folk album, and like Dave Bixby's record (or albums like Jim Sullivan's U.F.O. or Rodriguez's Two records) it has a more raw sound. You can feel the laid back production and hear how tired McMahon was from being in the war. It is an amazing album that has gained cult-like status. Over the years it has been lost and found again by people alike who love this music and collectors of rare vinyl records.
After returning from Vietnam in 1969, McMahon recorded this album in 2 days. It was pressed in a small batch and scattered along the California coastline. McMahon's first and only album, Spirit Of The Golden Juice, is an easy going chill album with a mixture of singing, emotion and raw guitar accompanied by anti-war protest messages and lyrics about McMahon's personal issues.
Songs like One Alone Together deal with his difficulties in the dating scene coming back from Vietnam. Black Night Woman tells of a girl who killed herself after finding out her GI boyfriend was already married and taking the girl back to the US, an event which affected him just as badly as it had to his own friend. The song Early Blue where he proclaims "In the morning's light I try to hide from people. But it's never right, I see my friends at night and it works out fine." is another example of the loneliness of not wanting to face your problems but knowing that you'll have to at some point but when do it will turn out alright but it is still rough and hard for you.
After making the album he played gigs and bars for a couple of years trying to promote as much as possible. Unfortunately, it was the wrong sound for the time (aka not Disco) and fell into obscurity. He stopped promoting it and went to go work for the Navy fixing computers and other technologies until he retired after 25 years of work. Up until a couple of years ago, McMahon had no idea how much of a cult following this album had. He thought it faded away into obscurity but was shocked to see all of the music blogs promoting it and how much it was selling for online.
I highly recommend this album as it is such a fantastic and underappreciated gem. If you want to learn more about the record I recommend this blog post by The Psychedelic Baby Magazine Blog! Another fantastic blog worth checking out.
Tommy Wright III – Ashes 2 Ashes Dust 2 Dust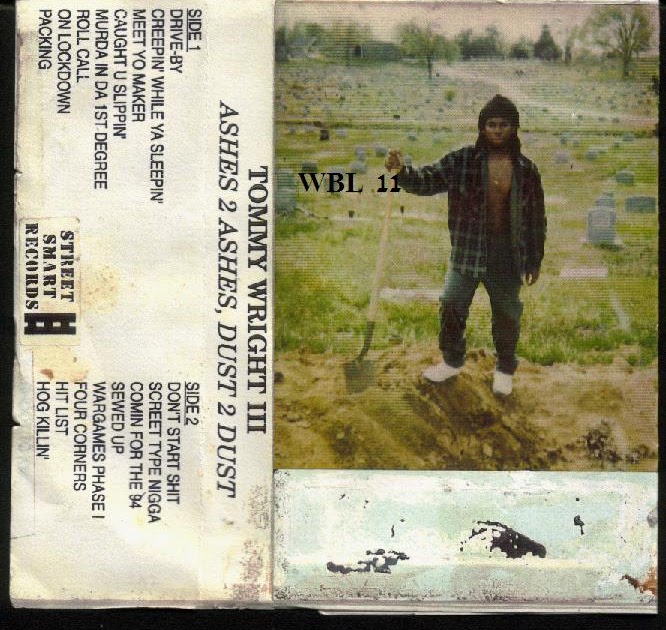 Tommy Wright III has had a boost in popularity over the past couple of years. With his tapes from the 90s (and many other Memphis rappers) being uploaded on the internet, they've gone from the depths of obscurity to a long overdue earned spotlight.Southern/Memphis rappers and producers are the main influence of the current rap sound known as Trap/Mumble Rap and is also the precursor to many other sub-genres such as Crunk, Trill, Miami Bass, Bounce, Horrorcore, and many other genres.
While Trap is usually associated with the Atlanta scene, the Southern/Memphis scene had this sound a whole decade before it even went anywhere. The Memphis scene in the 90s wasn't taken seriously by any other scene at the time so they released music independently. It was a very experimental and different sound from anything anyone had heard at the time making it unique with distinguished artists like Three 6 Mafia, Tommy Wright III, Kingpin Skinny Pimp, DJ Zirk, Playa Fly, 8Ball & MJG, Al Kapone, Koopsta Knicca, and many other artists in the scene creating a model sound for Trap and the other genres that would come out of this scene.

The tape has dark menacing qualities with lyrics about gang violence, murder, drugs, alcohol, and other violent essences. The production uses Funk, Soul, Horror Soundtracks, Synth Melodies, piano samples, and other songs made by artists within the scene. The added Lo-Fi sound quality of the tapes combines to add an eerie essence within these tapes, especially in Tommy Wright III Ashes 2 Ashes, Dust 2 Dust.

Tommy Wright III Ashes 2 Ashes, Dust 2 Dust has a unique D.I.Y. sound like many other tapes from the time. Blasting 808s, Thick Drums, Snares that sound like gun fire, and tuned cowbells all add to the dark Lo-Fi sound of the tape. This can be heard in tracks like Time To Rob, Meet Yo Maker, Murda In Da 1st Degree, Screet Type N****, Sewed Up, and 4 corners. The eerie and haunting sounds feel like they came from a nightmare where someone is out to kill you. To put the cherry on top, the album cover depicts Tommy Wright in a graveyard, shovel in hand, standing on a mound of dirt that he made by digging a hole for the people who did him wrong.

The album as a whole is one of the many albums to come out the scene to have been revived by the internet and one of the best ones from the scene making it a highly underrated masterpiece of music that should be considered one of the classics within its genre.

B-Flatt – Back To Basics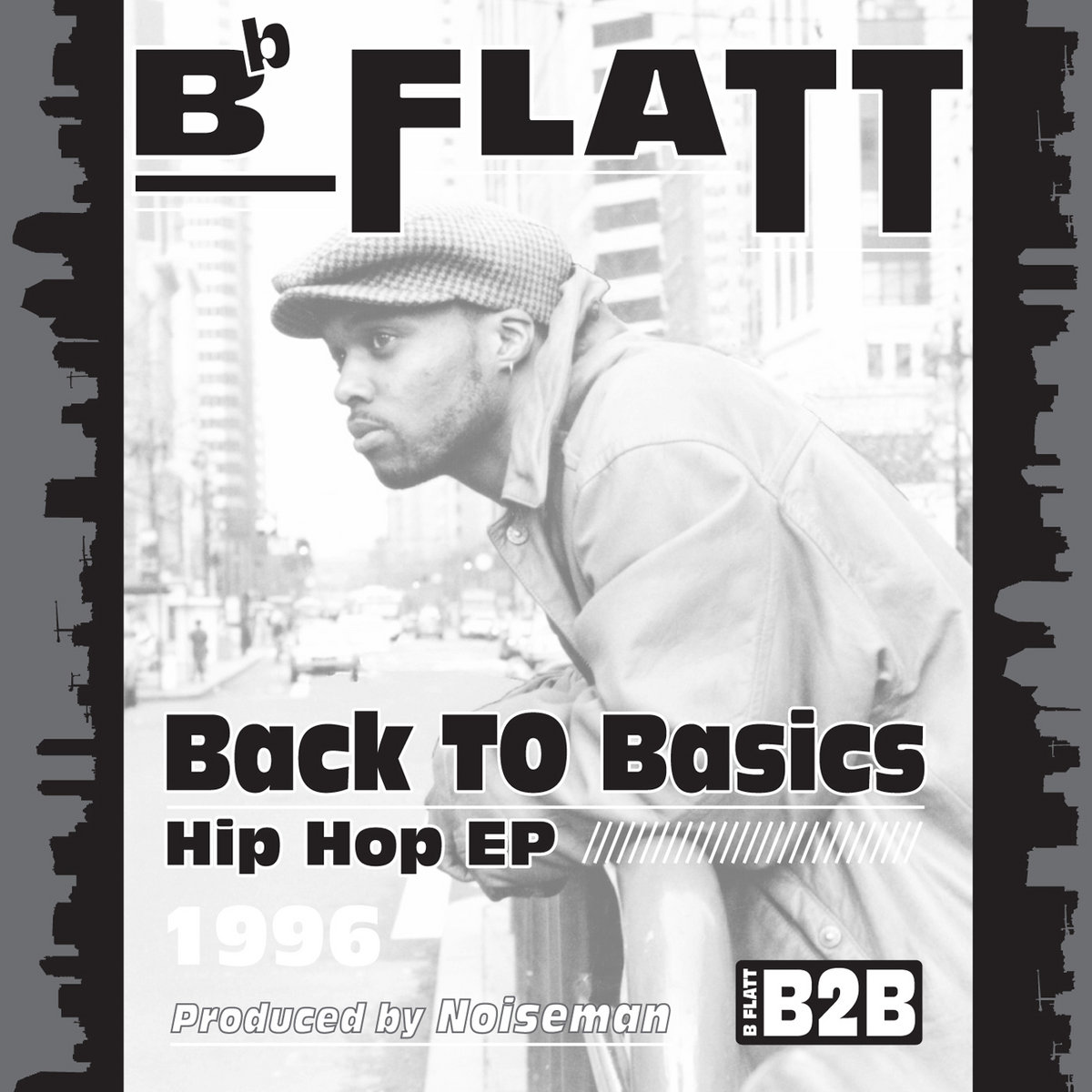 Moving on from Memphis to the 90s New York scene. I came across B-Flatt's album Back To Basics while browsing the underground, rare, and forgotten singles of the 90s East Coast. Late one night, I was listening to Godfather Don's classic song, Status. YouTube's autoplay brought me to B-Flatt's album and I instantly fell in love (thank you OGDonNinja!). It had everything from the 90s East Coast sound. The Jazz Samples, The Classic Rhodes Sample, Fat Boom Bap type drums, Chill Flows, and great features.

Back To Basics is one of my favorite types of Hip Hop albums, a 90s Underground album with chill production that either developed a cult-like following or was forgotten by time. This album hits all 3 marks, with most of the tracks having this unique 90s East Coast Sound that can be heard in tracks like Back To Basics, What Can You Dooo, Mind State, Crushed by Your Dreams, One Fo The Money and Gonna Miss Me. They all have fun and really chilled out samples varying from Soul to Jazz. I also love the short little Interludes/Skits on this album. The awesome backing production makes them sound like they're from a beat tape dropped in the last 10/15 years with my favorites being MC's MC's MC's, N***** Know I Drop, and To The Beat Y'all.

The chill vibe of this album doesn't stop it from having darker tracks. Tracks like Much Respect and Type of Place to Raise Kids have these dark horns play in the background and other instruments like pianos, keys, and various other things playing throughout that matches B-Flatts rapping about what it's like to live in the hoods of New York to Being a real MC.

Overall this is a really great forgotten 90s East Coast album that deserves more plays and listens especially from all of the old heads that refuse to listen to Modern Hip Hop. So if you have time, please check this album out as it has everything great about 90s east coast Hip Hop!

Les Rallizes Dénudés – Cable Hogue Soundtrack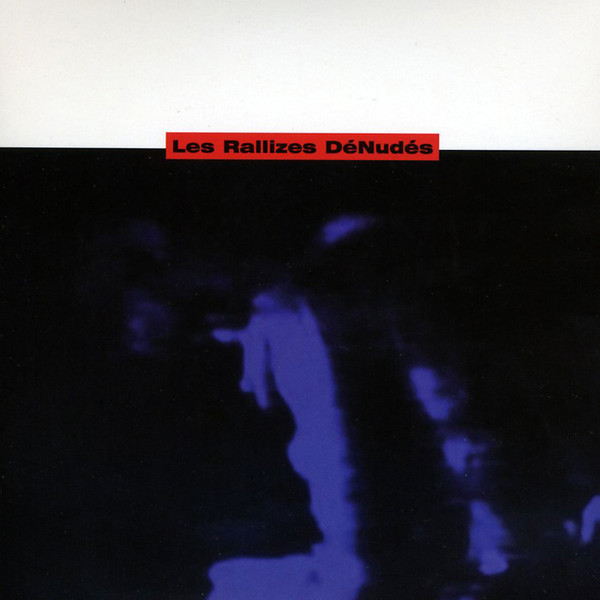 Les Rallizes Dénudés is a Japanese Noise Psych Rock band that formed and disappeared without ever releasing an official album, making them a mystery with little to no background information. From what little we do know, they formed in 1967 at Kyoto University. Their earliest recordings date back to a dropped studio session recorded in either late 1967 or early 1968. Frontman and lead guitarist, Takashi Mizutani, decided from the sound of their recording that they would never record, leaving them to never release any albums throughout their career.

Les Rallizes Dénudés' sound is one of the heaviest Psychedelic sounds you'll ever get to hear. Heavy guitar feedback, fat bass playing, bemused vocals, and crazy drums come at you until they hit a peak, transforming into an amazing and beautiful moment that pulls you in with these amazing psychedelic sounds that they are playing improvising on the spot and jamming on. Les Rallizes Dénudés' songs are built on the foundations of Drum and Bass. The tracks have amazing bass lines that can repeat throughout the whole song creating a soporific feel. Frontman Takashi Mizutani's guitar playing is it either being a feedback driven sound or just an amazing psychedelic sound that is always happening on the track but not being the center of it as it just blends into the background of the song and just goes on and on till they decide the song is over.

The first half of the album are live recordings that really capture the essence of what the band is really like with heavy droning guitar feedback, crazy and hypnotic basslines, haunting vocals, and trance-inducing drumming that all blend into amazing recordings that can really be explained as just a psychedelic trip that doesn't begin or end but just comes and goes as it pleases.. The second half of the album is studio recordings that are great and have good sound quality unlike the first half of the album (though the Lo-Fi quality adds to the recordings). This part of the album has amazing versions of the songs But I'm Different, White Waking, and Night, Night Of the Assassins with them being less intense and more psychedelic than anything and having the hypnotic-like bass lines all over the recordings that is faint in the live ones.

Though Les Rallizes Dénudés is not really well known they have gained a cult-like following online after they broke up in 1996 which just proves how great and amazing a band they are and how they'll never be forgotten as long as their music is available for everyone to hear somewhere as it should be since they made such incredible and astonishing music that we're even lucky to have recorded so I highly urge anyone reading this to check out this album if they love psychedelic rock, noise rock, or are just planning to trip on something.

Azna de L'Ader – Zabaya
Like Les Rallizes Dénudés the band Azna de L'Ader has little to no information on them with the exception of a couple of websites and some videos of the band playing. Hailing from Niger Azna de L'Ader was one of the first groups to play Rock music in Africa Azna de L'Ader was very different from most of the bands that would play as they leaned for a more Rock and Roll sound while they combined both. Azna de L'Ader used Traditional Rhythms and Electric Instruments with that they were able to stand out from the crowd and become well known in their home country.
What drew me to the band was guitarist behind the group Mona who is called the Hendrix of the Sahara and is known for his outfits and playing that is very similar to Jimi Hendrix's but rawer the recordings sounding like a dirtier yet grounded version of Hendrix with Bluesy Psychedelic African influences that really shine in the longer tracks like Zabaya, Zalouma, and Ya Manina where his playing is just him jamming and going crazy on the guitar with long improvised fuzzed filled solos as the rhythm is going on the background and the vocals combined to make these amazing tracks!
Some of my favorite tracks on here are Arne and Angola with Arne being an almost 5-minute track of Slowed Psychedelic Blues but with a raw sound to it making it very chilled yet filled with energy as the band is just jamming along with each other and they all flow perfectly and fit to make this amazing track, and Angola being this track that is more Traditional than anything really on the album showcasing how to band is able to combine both of the sounds to create a unique sound that is rarely heard anywhere in the world.
Though I am not really a big fan of World music (which this album essentially is) I have really been enjoying the album as it combines one of my favorite musicians sound with something unique that I have not really listened to because I am the biggest fan of world music so I recommend this album is you're either trying to get into world music or are just a fan of world music and need a new sound to listen too!
Joe Mcphee – Nation Time
I first saw Joe McPhee's album Nation Time on the superior viaduct site while browsing through albums that they were selling on vinyl and the only thing that drew me to it was the badass looking guy on the cover holding a saxophone and wearing shades with a leather jacket on but then when I turned on the music I was blown away by the sounds I was hearing coming through my headphones to put it in words would to be saying that I was hearing a John Coltrane and Pharoah Sanders session with influences of Archie Shepp with a funky groove and energetic playing from everyone in the group as they're playing there all with everything they can to bring this intense energy to the recording .
Joe McPhee's album Nation Time was a record done in a live performance over a weekend with the start of the album being the song Nation Time starting off with someone, shouting "What time is it?" and the crowd responding "It's Nation Time" he then repeats this a couple of times saying that they could do better than that and once they scream loud enough the music starts playing. The band starts grooving with the drummer being the dominant one in the first couple of minutes by playing at an incredibly fast pace that would make any drummer jealous as this is happening both the Organ and Percussion starts to kick in with it raised the whole track to another level making it this intense sounding track with them just jamming on and on for a solid 18 minutes and the pace just builds up faster and faster until they hit the 10 minutes and 30 seconds marks where they slow it down a little and the organ and piano starts to be the dominant one as the horn is just playing along with it making until the track stops.
The second track Shakey Jake is a track that sounds like the J.B.'s went Free Improve Jazz but still held their funk roots as they recorded a jam session of theirs of them just playing solid Free Jazz for 13 minutes this would be the result. Shakey Jake is a wonderful track that is less intense and more Funk and Funky with the Percussion jamming but in the background, you can also hear the Piano, Organ, Guitar, and Bass jamming along with them as they create a funky rhythm with them not being in the front of the track but still audible as the dominant percussion goes on until around 7 minutes where it's the backing bands turn as the Guitar, Bass, Piano, and Organ start to jam for the rest of the track overall a fabulous track.
The last track Scorpio's Dance is unlike any of the other 2 tracks on this recording with this one being more Avant-Garde than anything with it having no hooks or riffs just the band really jamming towards improvisation with this not being the most chaotic track or groovy one but the kind of neutral track but still holding its place on the album as a great jam track with the band letting out the rest of the energy they had saved from the last 2 tracks.
Overall I would extremely recommend this album as it is a very unique and fun Jazz album and if I may say an unheard and underrated classic though it's not as perfect as any of the other classic Jazz albums it still showcases great work with the live album showcasing some of the best work Joe McPhee's has to offer.
MIKE – War in My Pen
For the last and final album of this already lanky post is MIKE's album War in My Pen which came out in the last weeks of December with it being one of my favorite Hip Hop projects of 2018 with it's Trippy Lo-Fi Psychedelic production which is what I think the future of Hip Hop will sound like making him a possible Pioneer in a scene of other producers.
I first heard MIKE over the summer when his album renaissance man dropped and I was blown away at the Lo-Fi Psychedelic production I had heard which was would end up being an inspiration to Earl Sweatshirt's album Some Rap Songs with this mixtape basically being a Some Rap Songs 2 as it came out a little over a month after it. The Trippy production really shines out throughout the album using soul samples as the main sound behind the beat but it really shows in tracks Grabba, NeverKnocked, Prayers, Red Sox/Babylon, and Smoke. The amazing sounds wouldn't be here without the production done by DJ Blackpower who I hope I see more from in the future!
This project is really just the start of an amazing scene that is coming together with people like MIKE being around releasing music and making music like this as it would be a very unique and new sound that I hope I see more of in the future!
I would also like to thank fellow lanky poster LuckyKip for helping me with correcting and editing the article to make it better with his edits!