About Two Weeks ago over the first weekend of December, I went to my local Goodwill to get some records and also was invited by a friend to go record shopping with him and when I went with him I got some really good albums for a great deal but before this I happened to go to goodwill and I usually don't get anything really great I just see the regular Classical, Spanish Gospel Music, and Misc albums from Jewish Prayers to your regular albums you would see in your Grandma's vinyl collection. Although when I went to look at the record section this time I found some really great albums that I would like to share with you!
Calvin LeCompte – Zagat Rated
I am a big fan of Calvin LeCompte's Zagat Rated and when I first saw this album in the record store digging through the bins I was in shock and was ecstatic to see this! Calvin LeCompte's Zagat Rated has a short run time of 10 minutes but is definitely worth your time. The albums sound is like an old school Folk guitarist recording with jangly reverb and has very Lo-Fi sound to it as if you would hear when you put an old cassette on with this his Vocals, Guitar playing, and his lyrics add to the whole experience of this wonderful release that can only be described as his Bandcamp page says.
"Channeling New York's experimental music scene as much as jangly, lo-fi pop, LeCompte's song-writing preserves the hisses, cavernous voicings, and crackles that would be smoothed over by more polished recording techniques. LeCompte's compositions touch on themes of aspiration, love, and existential angst with an unfiltered vulnerability. LeCompte's lyrics often invoke similar themes of rugged independence, paying homage to outsider lifestyles that exist at the margin of mainstream America."
Though this release is amazing it's really the only thing you can really find on him other than live performances and a couple of music videos LeCompte is a man of mystery but this adds to the whole album in whole making this something you should check out!
Mike Santiago/Entity – White Trees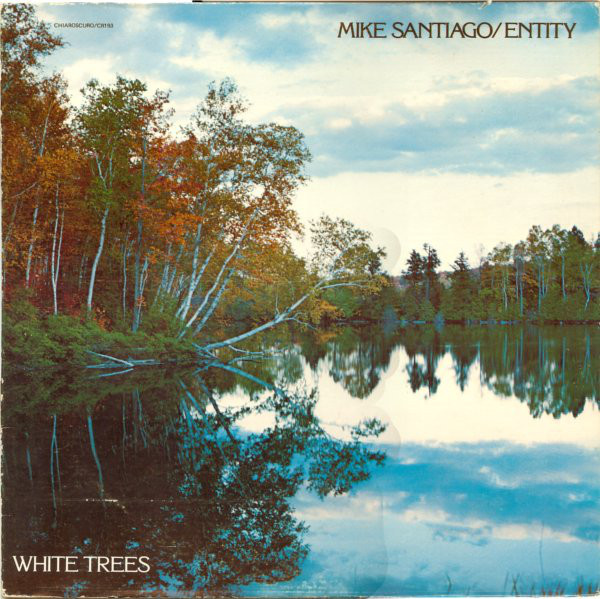 Mike Santiago and Entity – White Trees is a Free Jazz and a kind of Funky Jam album I happened to stumble upon while digging through the Jazz section of the store.
White Trees is one of those Jazz albums where a bunch of musicians got together and recorded a couple of songs and never really did anything else other than play with each other and just jammed. Though being relatively obscure the album happens to be a fun jazz album to put on when you need some music or just to listen to when bored overall it's a great release!
Phil Upchurch – The Way I Feel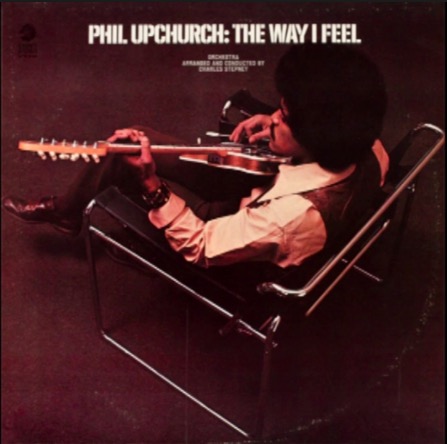 Phil Upchurch is an American Jazz, Funk, Soul, RnB, and Blues guitar player, You probably have heard Phil Upchurch from his recording session work with the likes of Muddy Waters, Howlin' Wolf, John Lee Hooker, Stan Getz, Grover Washington Jr, Cannonball Adderley, Donny Hathaway, Quincy Jones and many more.
Phil Upchurch's album The Way I Feel is a combination of his playing like Funk, Soul, Blues, Jazz, Rock, and many other genres combined to create this pretty good album with my favorite tracks being Time For Love (Is Any Time) and Electrik Head with Time For Love (Is Any Time) is a chilled out Jazz track with these fats yet opened aired Drums combined with Beautiful Pianos, Singers, and Phil Upchurch amazing guitar work to make this great track and Electrik Head being the total opposite being a Rock infused Jazz and Soul guitar solo with Phil killing it on the guitar and just going crazy all over to bring this amazing solo that lasts the whole track!
Though this album isn't his greatest work I suggest you check it out if want some good guitar playing.
Sérgio Mendes & Brasil '66 – Fool On The Hill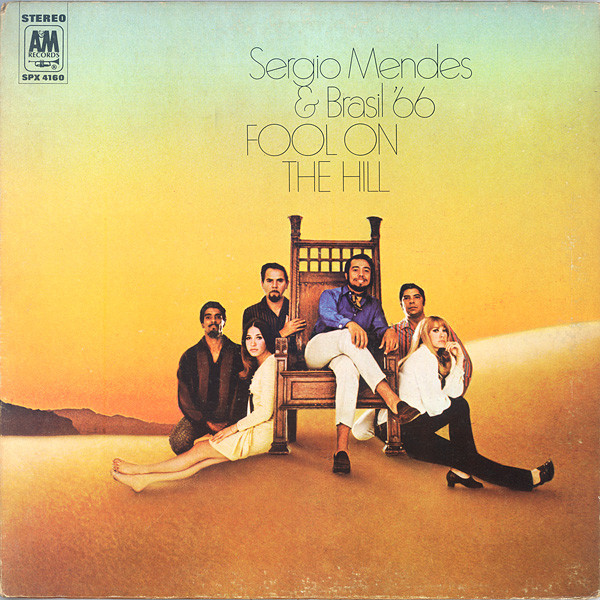 Sérgio Mendes and Brasil 66'album Fool On The Hill is the fourth Sérgio Mendes and Brasil 66′ and is the first album to feature the second incarnation on the group with Sérgio Mendes being the only original member returning to the group.
This album from a fun easy listening album that you would expect from Sérgio Mendes with it being easy listening, Bossa Nova, Latin Jazz, and more to bring this fun and very listenable album that you could play to lighten the mode of a room or to have on as background music to a party. Overall this is album is a great album for when you need something to listen to!
The Psychedelic Furs – Talk Talk Talk
When I went into Goodwill to go dig through the records this was the last thing I would guess I would find was The Psychedelic Furs album Talk Talk Talk. Though I am not the biggest fan of The Psychedelic Furs I do really enjoy their albums especially this album as it is there best balanced and cohesive album that they have released.
If you're not familiar with The Psychedelic Furs they are a Post-Punk/New-Wave group influenced by the sounds of The Velvet Underground and the sounds of the Sex Pistols and several other Punk acts. This album is that Post-Punk British Indie Rock sound in it's the rawest form that can be heard in songs like Pretty In Pink, No Tears, She Is Mine, All of This and Nothing, etc. and still them having their Punk edge but also having a pop sound to it making this album one of most listenable albums in their catalog of releases.
Overall I would highly recommend this album if someone is trying to get into New-Wave or Post-Punk and need an entry point into the genre.