Charlie Megira held a mysterious figure that felt more like a dream than anything. Armed with the looks and style of a Rockabilly star and a worn and faded sense of the 1950s American Dream, Charlie produced sounds like that of a fever dream mixed with atmospheric Surf Rock, Noisy Punk, Lo-Fi 50s Rock, vocals that both soothed and screamed in agony, and a sense of distant nostalgia that all melded together into a sound that faded away as soon as you heard it. He once defined himself as: "A sun that shines backwards." A fitting title for a character like Charlie. 
Charlie was born in the Israeli town of Bet She'an in 1972 as Gabriel (Gabi) Abudraham. He grew up on traditional Moroccan music, the sounds of Mizrahi artists like Jo Amar and Salim Halali, and records from his fathers' collection—including Elvis Presley, Richie Valens, Buddy Holly, Bill Haley, James Brown, and various other types of music. Charlie once said in an interview: 
"A beat later I also used to hang out with my older cousin that introduced me to some rock music like Whitesnake, Iron Maiden, Scorpions and more. I remember I once asked him why all those bands are wearing dirty and ripped clothes, I thought they were poor and maybe could not afford to buy nice clothes… Anyway, I got into this heavy rock and also liked Bob Marley a lot." [1]
In his pre-teen years he was sent to a boarding school in Kfar Saba near Tel-Aviv. The kids there would have a profound effect on him. "On my first week there I had a roommate that played The Smiths on tape and for me, it sounded horrible so I punched him in the face and broke the cassette and put on the Scorpions' gold ballads." [1]
Charlie later formed a band during his mandatory time in the Israeli army, called The Shnek, with friends who enjoyed classic 1950s era Memphis Rock. During their first live performance, Charlie was hit on the head by a beer bottle and started bleeding. Instead of letting this stop him, he continued playing until he collapsed on stage due to blood loss.  [2]
After the Shnek disbanded, Charlie decided to change his musical personality and create a new persona. Wearing suits from the crooner era, vintage Eko guitars, an exaggerated pompadour, and shades furnishing him with his iconic look, Gabi Abudraham became the legendary Charlie Megira.
He soon started the recording of his bizarrely named debut album Da Abtomatic Meisterzinger Mambo Chic. With a short runtime of 23 minutes, his debut is nothing short of a masterpiece using the sounds of nothing but a Lo-Fi reverbed guitar, the lysergic lust for 1950s nostalgia, and minimalistic but haunting vocals.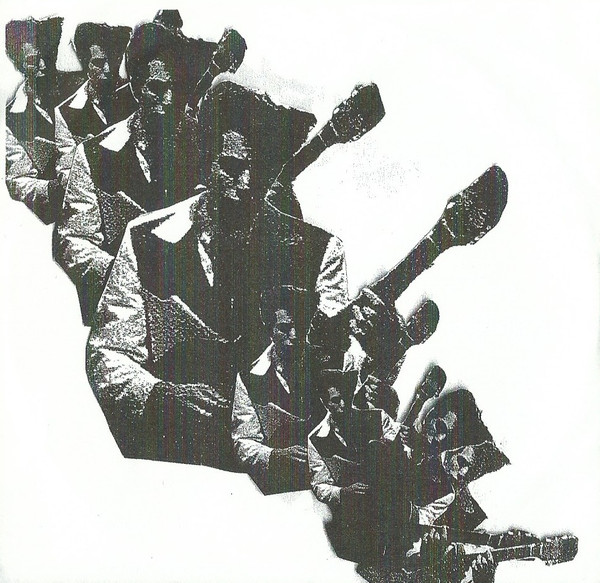 As you press play on this project you hear the song Golgotha Rock. Then you, are suddenly transported into the back of a dingy lit alleyway with crooners walking in a swagger type of stride wearing the stereotypical leather jacket and white shirt. Then suddenly you hear the rushing sounds of a crunchy guitar which turns into a love ballad named Yesterday, Today, and Tomorrow, a smooth yet haunting 50s ballad that comes out from a forgotten pop song. The Girl Who Was Afraid of Ashtrays, At the Rasco and Hashahar Ha'ole give you a feel of being inside a 1950s hop dancing alone in a desolate forgotten era of Americana history. But the highlight and standout track is a haunting Psychedelic Doo-Wop fever dream ballad called Tomorrow's Gone. With a relaxed rhythm guitar, a beautiful lead counter melody, and longing vocals that sound straight out of Les Rallizes Denudes this Ethereal 4 minute and the 15-second track is one that should not go unlooked.
After his debut album, Charlie would go on to record two albums with one with The Hefker Girl also known as Michal Kahan a Hispanic Alternative/Garage Rock guitarist. In 2003, he released Rock 'N' Roll Fragments a continuation of his first projects sound but with higher quality recording a darker yet soothing tone to it. With a 25 long tracklist, the album features many highlights from the dark Staccato Fever to the lonely ballad The Coochimamas Swingers.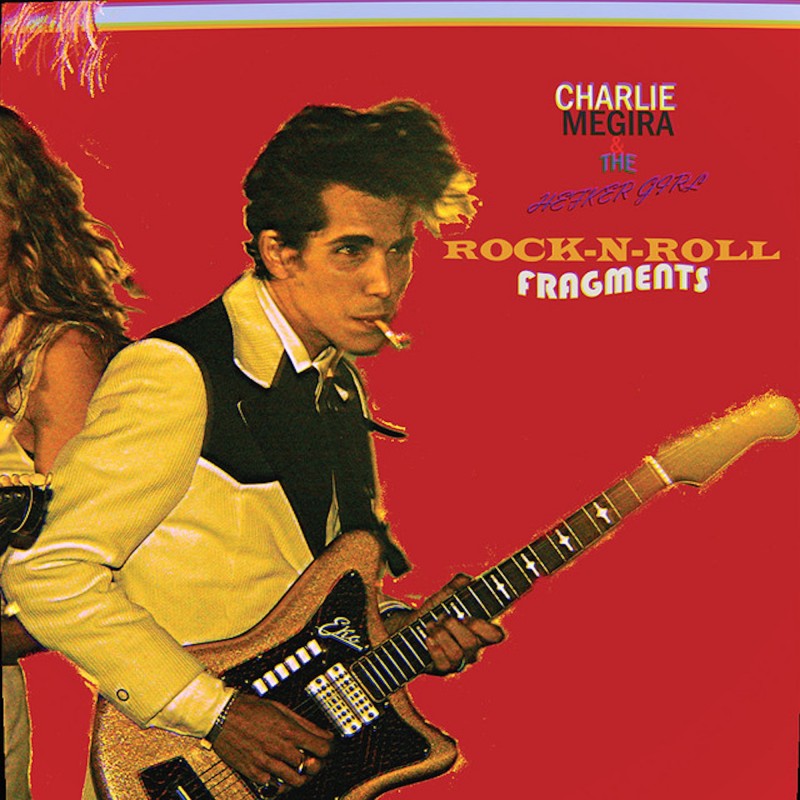 In 2006 his sound had changed to something unheard of from Charlie. Going from a 1950s Rockabilly Surf Rock Punk to a 1980s Post-Punk Gothic sounding Joy Division with it sounding like it came directly from the 1980s England scene sharing the same venue as bands like The Cleaners From Venus. The album Charlie Megira and The Hefker Girl are best displayed by the songs Fear and Joy and Kiss of Deah. Both portray this album sound greatly using punky-glammy guitars that fade in and out of the songs and thumping basses that give a song the special gothic flair.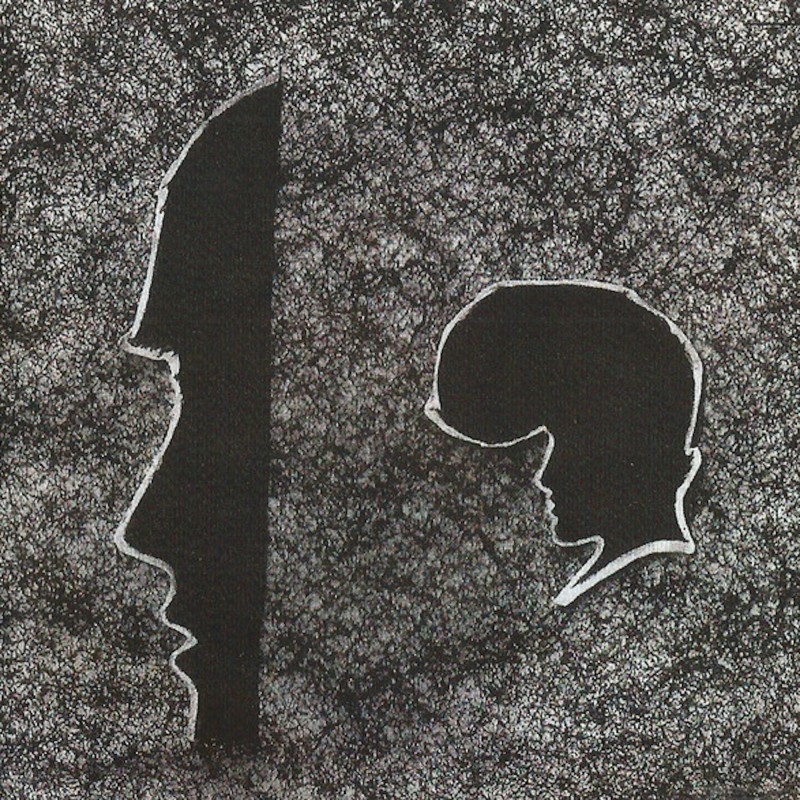 It would be another three years until we heard from Charlie again with his release Charlie Megira & The Modern Dance Club. Returning to his original 1950s Rockabilly Surf Rock sound but with a twist which was Hard Punk. Sounding as if the crooners of the 50s and the punkers of the 70s came together to form together we get the best of both worlds on this 31 track project. The opener a long drawn out guitar feedback song with a haunting atmosphere but we are soon greeted by a cheering crowd and then the sounds of a 1950s beach party. Then you are rushed into a Punk show with a fast-paced guitar, booming drums, and screaming vocals. The song Existence showcases this sound perfectly with Heavy Metal riffing and shouting vocals over guitars battling with distortion and feedback. U.S.F. is also another song that showcases this sound by combining Surf Rock and Punk in a short 1-minute track giving it a fast-paced feel to it. We are then treated to short interludes from songs like Now I wanna Drown in Your Dark Dreamy Eyes to the song Beach Bums Must Die. The rest of the album has songs like (Used To Be…) Psychic Youth which sounds like a 1990s Indie Rock song to one of the best songs by Charlie Megira Elvis is Not Dead a fast-paced, high energy, Punk song that has great and catchy playing to wonderful screaming like vocals.
Finally, we reach the last two projects released by Charlie, The End of Teenage and Boom Chaka Boom Boom both released with the group The Bet She' an Vally Hillbillies. The End of Teenage has a special aura around it sounding like a beach bums jam session under the influence of psychotropic drugs. With a hypnotizing bongo, a rhythmic bass, and a Dick Dale Surf Rock guitar bound to nothing but the sounds of a trip the short EP shows the versatility of his playing. The songs Heart and Soul and Alligator Man are the highlights of this project showing the capabilities of the band backing Charlie as he jams along with the album.
Boom Chaka Boom Boom is the last and final project by Charlie Megira with it returning to his signature sound of the late 1950s Rockabilly sound and 1980s Post-Punk Indie sound but with it sounding like a fever dream of sorts. The Death Dance of The Busty Hot Lifeguard Instructor Babe is a 2 minute and 49-second long jam remake track using his roots of Rockabilly and Surf Rock while the song Haven't The Poor People Suffered Enough is a Rhythmic 50s Rock and Roll style track but with a Dreamy, Country feel to it giving it a sense of an obscure 45 being found after years of being left alone to collect dust.
Another sound that is featured here is ambient. Throughout his span of recording, Charlie has used Ambient as an underlying way to transition between tracks giving his projects adding a sense of desolation and lonesomeness to it. One of my personal favorites off this album is At The Rasco a remake track that sounds like his debut; the sense of the dying American Dream that the 1950s brought after the Post-War United States had an economic boom. The track has a lack of sound to it giving it that haunting feeling that he captured so greatly in his first album leaving us an overall great discography of music from a career that lasted 15 years.
In 2015 Charlie had re-located to Berlin, Germany and recorded both the EP and the Album there and had started to see hopes of making it after being obscured for such a long time. Gaining two-record deal opportunities from Casablancas of The Strokes who he had opened for on tour and from Max Richter but he turned down both to return to normal life as a chef and father in Germany. On November 5, 2016, Gabriel Abudraham had committed suicide by hanging himself and when found all that you could hear were the hums from the guitar he had plugged into his amp with pedals.
Gabriel Abudraham was a mystery to many online but known by those he knew him personally but Charlie Megira was an even bigger one being an enigma to most except for his wonderful music that was recently rescued from obscurity thanks to the work from the record label Numero. Charlie Megira's music one day shall be considered a classic like Robert Johnson did in the 60s or most of the musicians forgotten in time.