Remember LuckyKip's first blog post about how people complain that there isn't good music anymore? Well this right here might be your best argument yet. So who brought the best music of 2018 ?

The winner, of course, is the emergent UK -mostly jazz and RnB- scene. After Alfa Mist set the tone for the best music ever made in 2017 (no bias here), other UK artists said 'we could make a religion out of this!' (these are real facts taken from Foxnews). However, that was before American Hero Robert Glasper said 'Hold my beer!' and assembled a Supergroup called R+R=NOW with Christian Scott aTunde Adjuah on trumpet, Derrick Hodge on bass, Taylor McFerrin on synthesizer, Justin Tyson on drums, and Terrace Martin on synth and vocoder. The album is a blend of fresh jazz, RnB vibes, hip hop roots, after-sex smell, or as the cool kids call it, UK Jazz (still not as good as Alfa though).

But in order to remain completely objective, we did a poll amongst Lankers to see which albums of 2018 were the GREATEST. Of course, this could've gone wrong and most people could have just posted a few albums without voting (even for their own pick), or worst, people could have not done any of those things and said ''fook it, I put my trust in the judgement of my fellow lankers!''. But thankfully, that is not how the bastards are, and everyone participated frenetically. Here are the results:

Top pick (5 votes)
R+R=NOW – Collagically Speaking
Ain't no surprise people voted the most for this one, mostly out of fear of being judged for not doing so.

2nd Place (4 votes)
Maisha – There is a Place
Various Artists – We Out Here
Second place came in a tie between the beauty of a band that Joja brought us (Maisha) and the compilation album of UK artists who can be seen in this unlanky documentary (thanks again, Joja) :
3rd Place (3 votes)
In third place we have a heck of a selection, from the epic jazzman Kamasi Washington to the energetic Sons of Kemet, these guys' spot is well deserved.

Kamasi Washington – Heaven and Earth
Sons of Kemet – Your Queen Is a Reptile
Tom Misch – Geography
JPEGMAFIA – Veteran
Kikagaku Moyo – Masana Temples
Idris Ackamoor – An Angel Fell
4th Place

Finally, here are those that got 2 votes, and i can say, without bias, that Blue Lab Beats and Uniting of Opposites should have been in the 2nd place spot. Easily.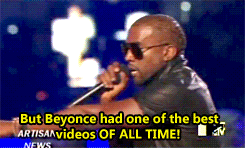 Dinosaur – Wonder Trail
Blue Lab Beats – Xover
Bokanté – What Heat
Jimi Tenor – Chupa Chups
KIDS SEE GHOSTS – KIDS SEE GHOSTS
ASA-CHANG – Debut
Beak – >>>
Uniting of Opposites – Ancient Lights
Noname – Room 25
MABUTA – Welcome to this world

Honorable Mentions
Here are 2018 albums that Lankers forgot in their excitement, but that would have made the list if they were nominated :
Khruangbin : Con Todo El Mundo
Vulfpeck : Hill Climber
Jorja Smith : Lost & Found

BONUS ROUND

Thankfully, someone wasn't sleeping on the job, and crafted a playlist that contains FIFTY SONGS FROM FIFTY ALBUMS FROM 2018.
How great is that.

I have so much to say about it I could go on and on for hours.
So here it is anyways :